Hi everyone,
I'm using Kalman filter for orbit determination. Several propagator builders were added to the Kalman estimator builder (since I need ISL). I would like to determine some propagation parameters besides the orbital elements. Take drag coefficient as an example. After I set the selected flag of drag coefficient to true, it could process without problems. But I found out that unlike orbital parameters, which could get these parameters for different propagators (marked as a[0], e[0], …, a[1], e[1], …), the propagation parameters are returned with only one set (only one drag coefficient was estimated and returned). What if these satellites have different properties (different drag coefficients), and I would like to estimate the propagation parameters for each propagator? Do you have any idea how could I do that?
I found a piece of codes from KalmanEstimator: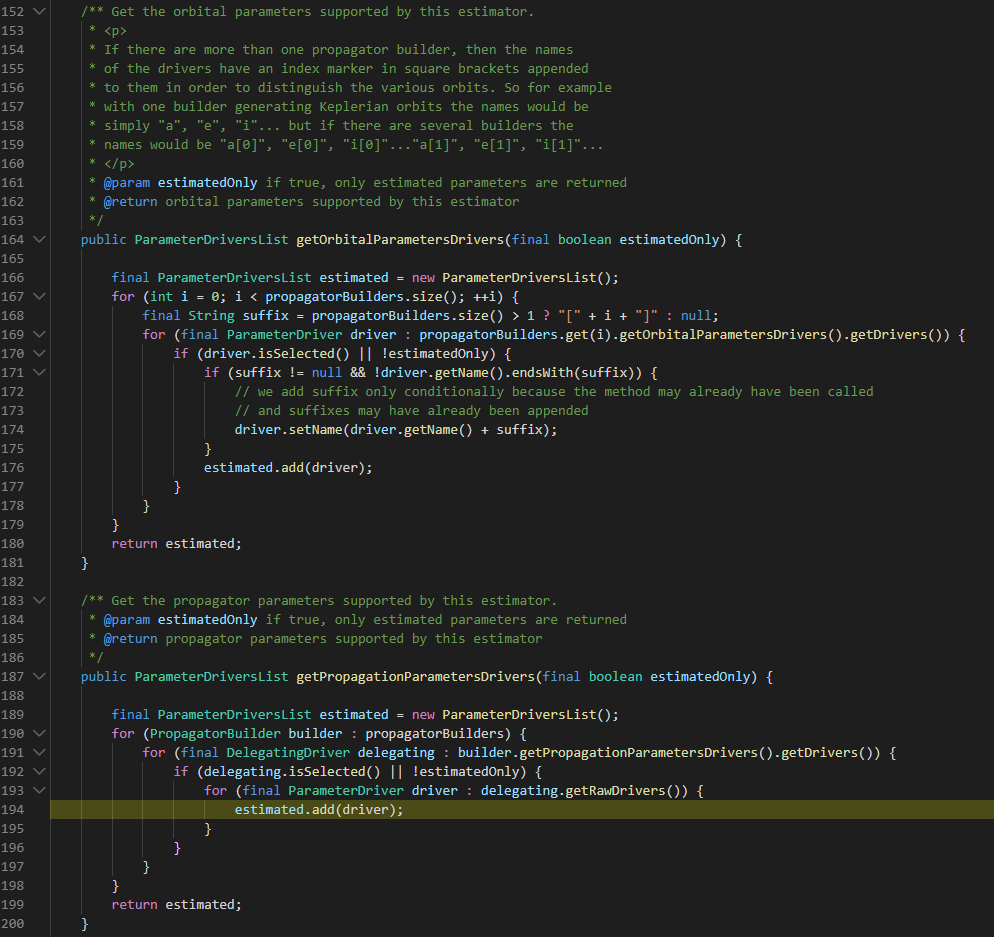 Seems like propagtion parameters with several propagators were not distinguished like orbital parameters. I'm not sure if this is a bug or I didn't use it correctly. I hope you could help to make it clear. Thank you!