Hi,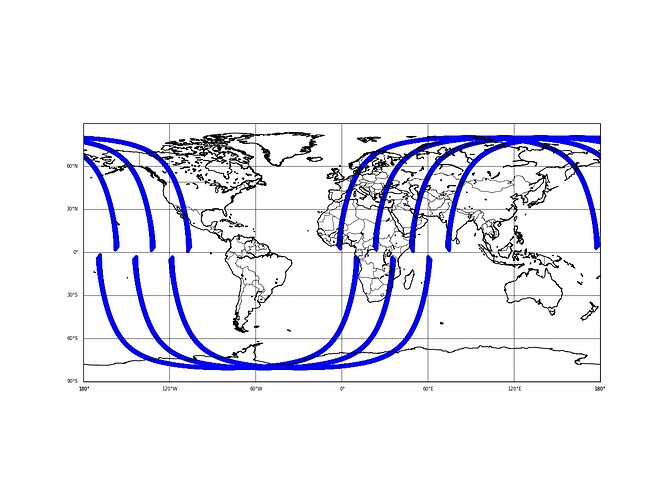 I am new in using the rugged module (in python) for a simple GIFOV calculation with nadir pointing. Following your tutorials on rugged, I wrote a code which can compute GIFOV using the satellite propagation coordinates but I am facing two issues:
Error ("line of sight does not reach to the ground") occurs when sat GIFOV is approaching to the equator. Do we need to correct for line of sight vector?, if yes, how?.
How can we fix nadir pointing in the GIFOV calculations?. also in orbit propagation computation?
Your response will be highly appreciated.