I've been writing some classes to calculate coverage and revisit in python, which uses a PolygonalFieldOfView coupled with long/lat points on the ground. I have considered using FieldOfViewDetectors however the implementation is slow.
Instead I have used the long/lat points output by FieldOfViewDetector. These appear to be wrapped around at -180/180 degrees of latitude, however I cannot find if this behaviour is documented anywhere, and it results in self-intersections of the polygon: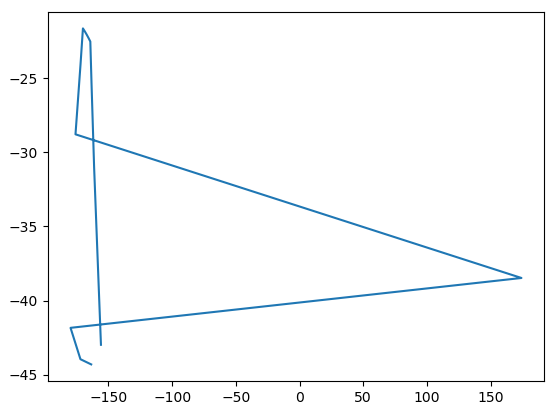 Is it possible to either have the option of getting the unwrapped polygon or separate polygons either side of the seam?