Hi everyone
I'm comparing the positional differences between propagators considering the numerical propagator of GMAT as the reference (baseline) and I get the following results.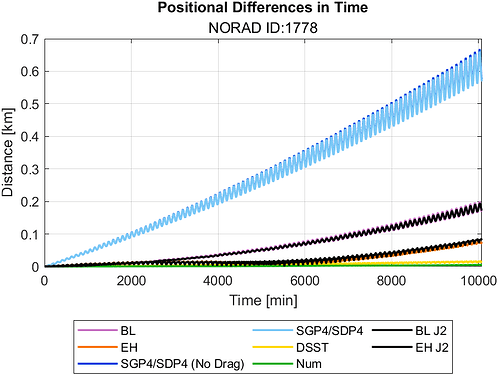 When setting the un-normalized zonal coefficients (c30, c40 and c50) of the BrouwerLyddane propagator to 0.0 I get the BL J2 plot and the same with the EcksteinHechler propagator, EH J2 plot.
I expected to have the BL J2 and the EH J2 above the SGP4/SDP4 because the last one include J2 to J4 but this is not what is happening so I'm doubting about if the EH or the BL are only including the J2 when I set the rest of the coefficients to 0.
Thanks,
Verónica